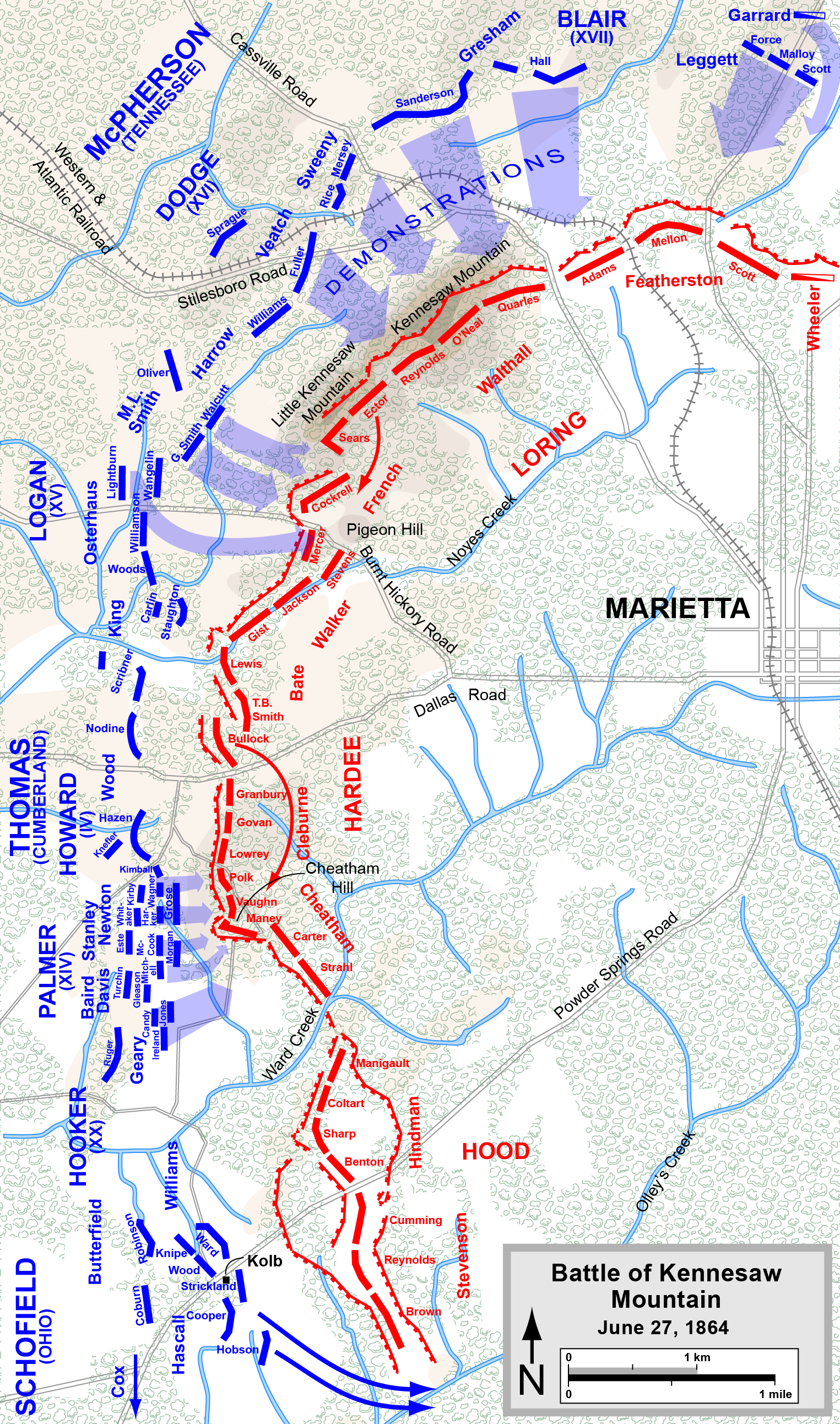 Unlike many of the Union commanders, when Sherman suffered a defeat like the one at Kennesaw Mountain, he did not fall back. Instead, he made plans to move forward again. While the attack on the center of Johnston's line was probably ill conceived, and resulted in vastly more Union than Confederate casualties, it bore one strategically beneficial consequence. Schofield was able to move around Johnson's left during the day, into a position that threatened his supply line.
Sherman takes a day to restock and prepare to move.

HDQRS. MILITARY DIVISION OF THE MISSISSIPPI,
In the Field, near Kenesaw, June 28, 1864.

Major- General McPHERSON:

You may send back all your wounded; fill up your wagons with food and ammunition; get your troops well arranged to be moved toward either flank, and then I will determine which direction to move. In the mean time watch the enemy close about the southwest base of Kenesaw, for I think General Schofield's position will force Johnston to attack or move to the river.

W. T. SHERMAN,

Major- General.