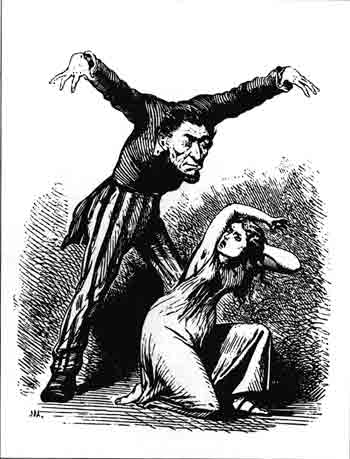 The Richmond Daily Dispatch gleefully reprints an item from a northern opposition paper about the treatment of union soldiers whose service was over. All it would need to serve as a modern email meme would be the claim that they were interned in a FEMA camp.

Sufferings of Yankee soldiers.

–The Louisville Democrat, of a recent date, says that four hundred out of the 115th, 117th, and 118th Indiana six months volunteers were ordered to report at Indianapolis, their terms of service having expired. They were marched over the mountains from Tazewell, some of them without shoes and but with little clothing and with a scanty supply of food. In one party of 102, twenty-four died before reaching Camp Nelson, and fifty men died in a few hours after their arrival. Out of 500 men who left Tazewell, 150 died from exposure and the want of food and proper care. One night two men of Co. A. 115th Indiana, fell by the wayside and died crying for bread! As their term of service had expired, Lincoln had no further use for them, and turned them out to starve and die.